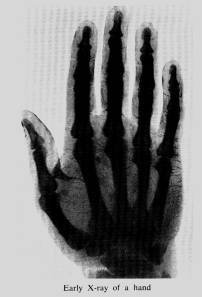 Update:
JJ Redick
just announced he broke his hand
, but should be ready for training camp. My blog entry yesterday about being thankful the Magic were healthy was just too perfectly timed. A week from now I predict doctors will determine that Redick's entire body is in fact composed of breakable glass and bits of puppy chow.
-------------------------------------
Update:
The Magic have
just signed a SG named Torrell Martin
from Winthrop College. Camp fodder? SG insurance? I guess training camp will tell his tale. For now we just gotta wait and wonder how the millions upon millions of Wintrop basketball fans will carry on without him.
-------------------------------------
Wow, when will this NBA offseason end? The end of October can't come quickly enough, especially since the Magic seem to be set with their roster and as a result there is no news.
Yes, I said that the Magic roster appears for the most part set, mostly for those Magic fans who have been
discussing possible trades for Shawn Marion
. This stems from the rumors that the Suns need contract relief to avoid the luxury tax, they appear frustrated with Marion's ego, and have been talking to the Jazz about a swap with him for Kirilenko. Magic fans, ever the eager party to discuss any deal involving Pat Garrity's contract, have hopped on to this news and are speculating about whether the Magic can somehow package their expiring deals and Hedo Turkoglu. For these fans, I have a few words of caution:
Watch out for the rainbow waterfalls and don't let the pixie dust that's in the air get in your eyes while you are running wildly through your fantasy land.
Shawn Marion on the Magic would instantly give the team an enormous boost and propel them to one of the top teams in the East. The problem is that we don't have enough to give Phoenix in return and the Suns would be hard-pressed to make any substantial changes to a team that came so close to winning it all last year. For those of you still clinging to this hope, realize that the luxury tax isn't as big a deal as most make it out to be (the Knicks have been over it since the year 1930), and Steve Kerr...the man who has gone out of his way to criticize the talent on the Magic roster for years and years (and looks sorta like he could be Jon Gruden's brother)...is the GM of the Suns. These components spell the fate of this rumor: D-O-O-M-E-D.
Something else being discussed that has way more validity is
the status of Jameer Nelson's contract extension
, or lack therof. As poster "
reddog4720" astutely pointed out on the
RealGM message board
, Devin Harris signed an extension with the Mavericks that was 5years for 44Mil. Since Jameer is seemingly a better offensive player and leader than Harris(although DEFINITEY not a better defensive player), he would require a bump up from this to appease his contract wishes. That most likely won't be in the Magic's plans right now, so it would appear the Magic will take the gamble (that they lost with Darko) that Nelson will play this season and still be within their price range next summer.
I am all for waiting on paying Nelson. While I wanted our team to sew up Darko long term last summer, with Nelson I am much more nonchalant. In Darko's case, you could always say, "How many young, experienced big men are there in the league with his type of potential?" The answer would inevitably be, "Not many". In Jameer's case, if you ask "How many short, dribble-happy point guards with bad defensive skills, who have leadership qualities, are there in the league?" I would say there are tons. The bottom line is that Jameer Nelson's play last season didn't offer anything near assurance that he would get an extension. Heck, some could argue he didn't even earn his salary last season.
It sounds as if the Magic and Nelson's agent were a ways apart from reaching an agreement on an extension. Devin Harris' contract just pushed them further apart. Every year there is one contract that is pretty stupid and pushes the remaining unsigned players to get all testy. In past offseasons it was Nene's deal, and this year for point guards it might be the Harris deal. Either way, we are better off waiting to see how Nelson does.
Hope everyone has a great weekend!